Litters
Rossi x Talo
3 Boys and 1 Girls
October 29, 2016
______________________________________________________________________________
Kimber x Talo
1 Boy & 2 Girls
Feb. 10, 2016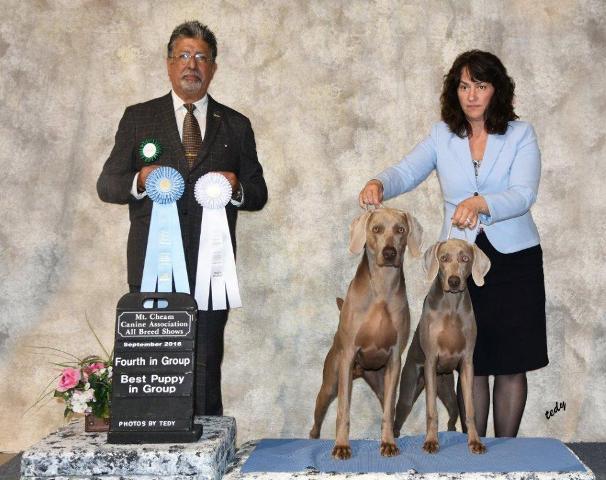 Talo with Daughter Envy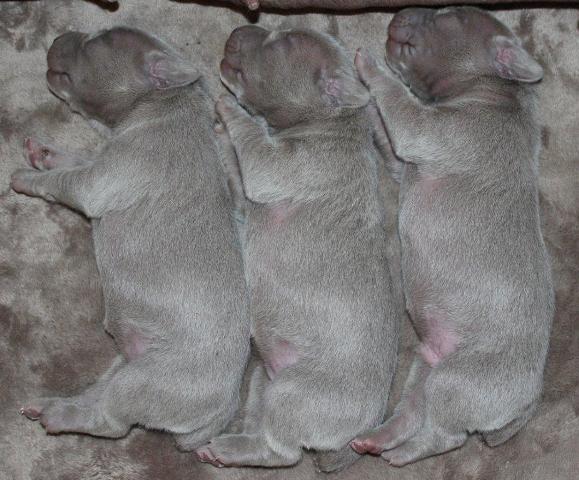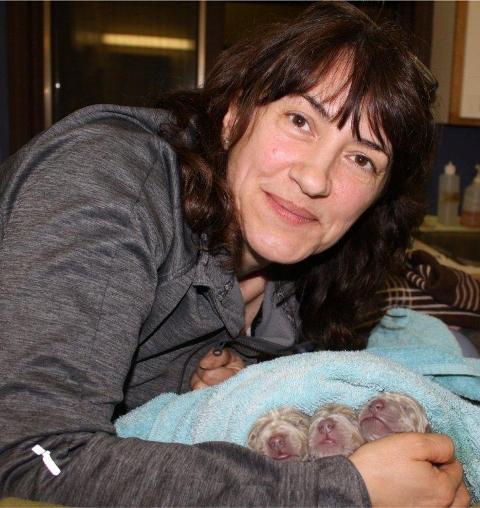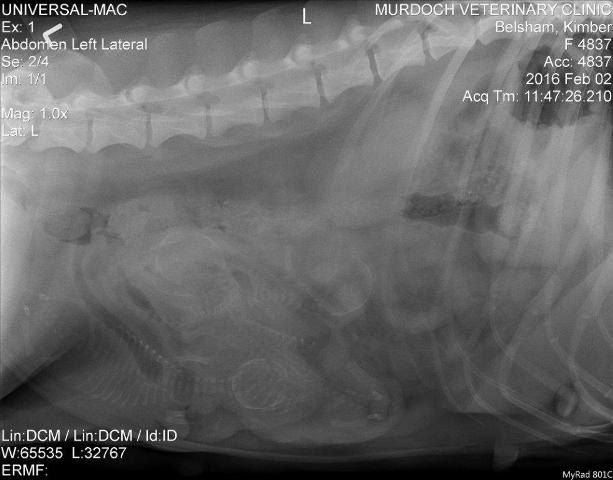 Kimber x Mac
2 Girls & 1 Boy
Feb. 19, 2014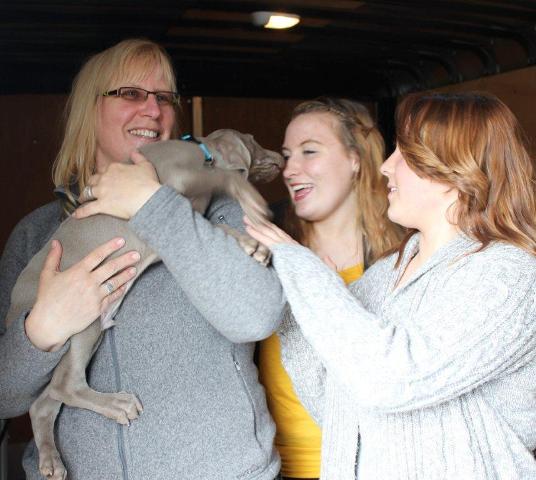 Jondy's New Family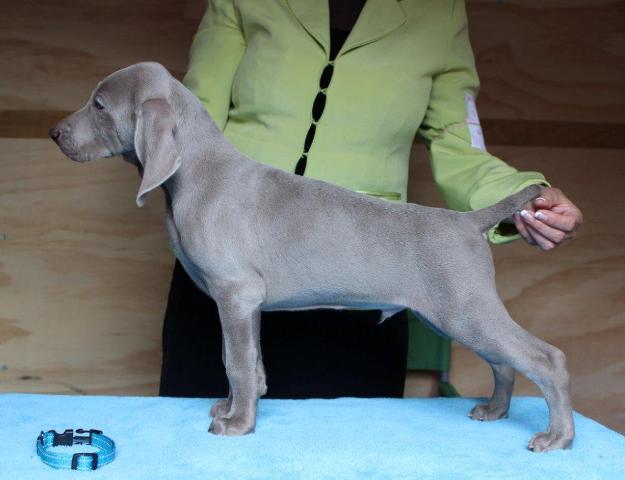 Jondy 8 week stack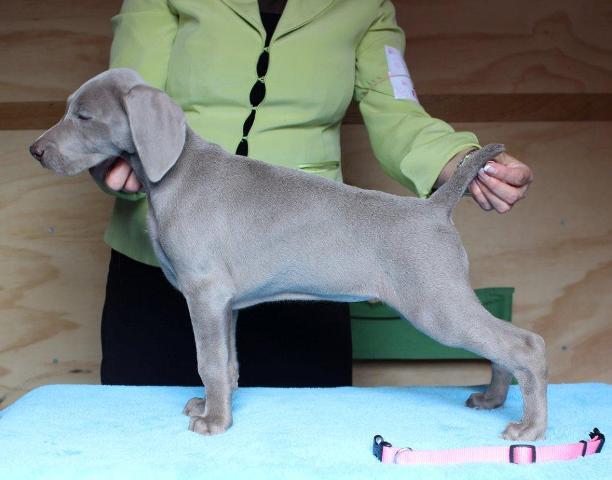 Lapua 8 week stack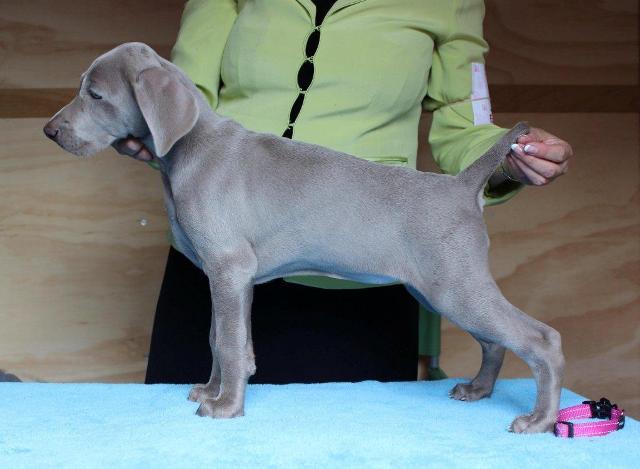 Rossi 8 week stack
4 & 5 week puppy stack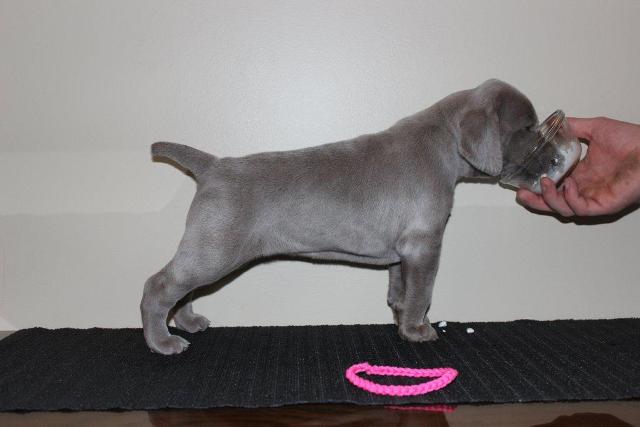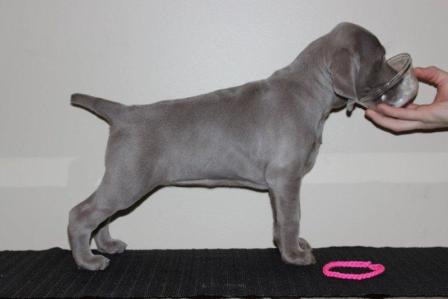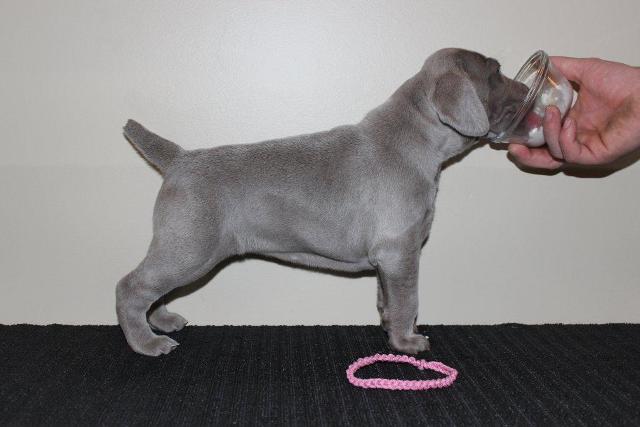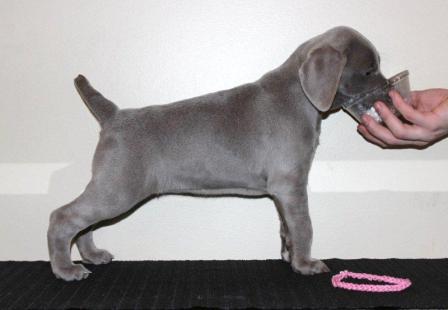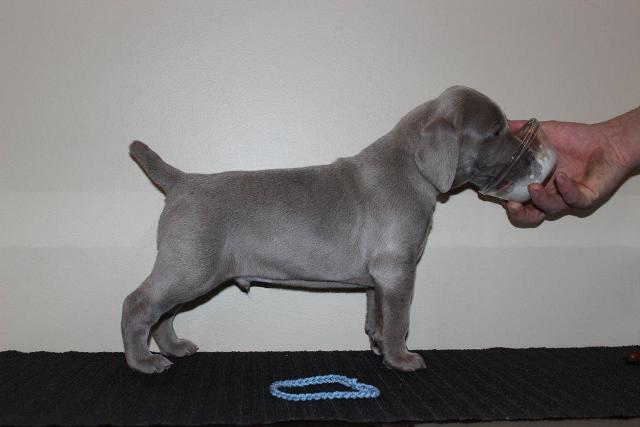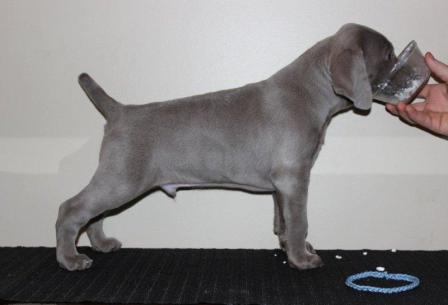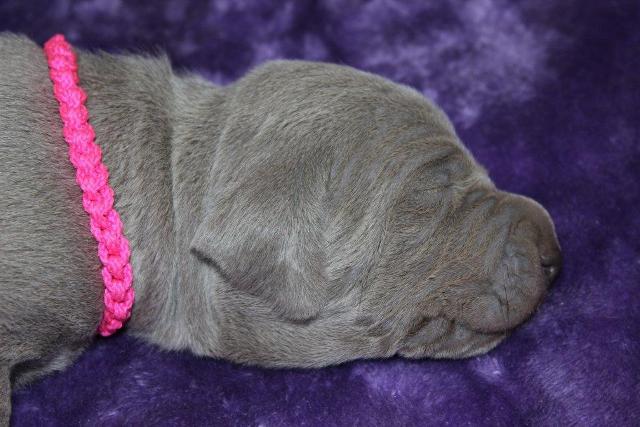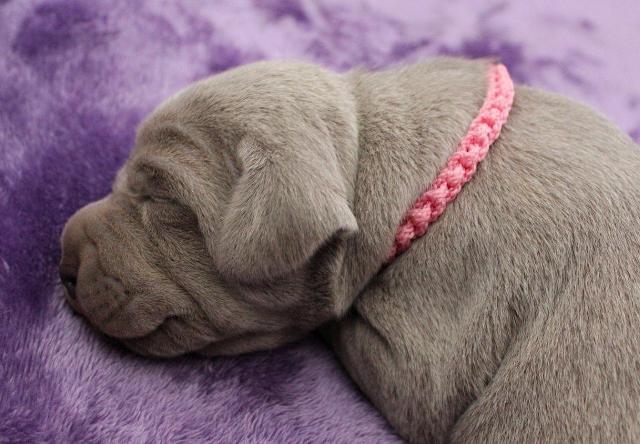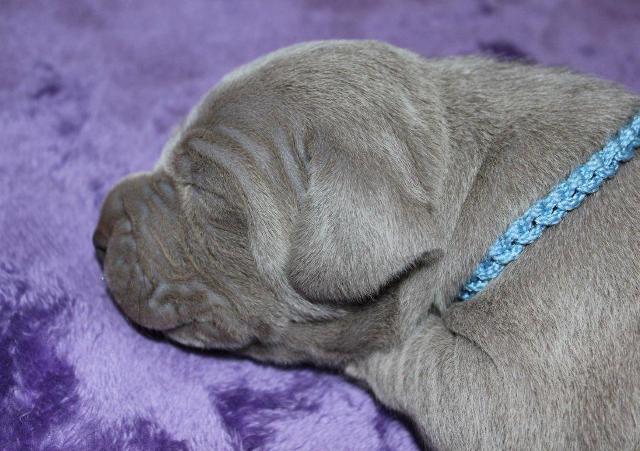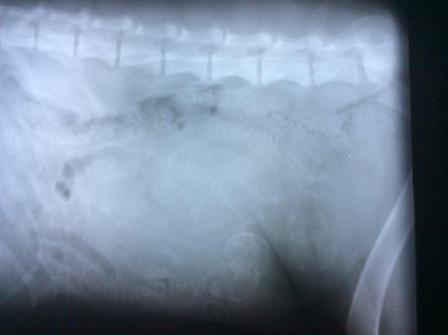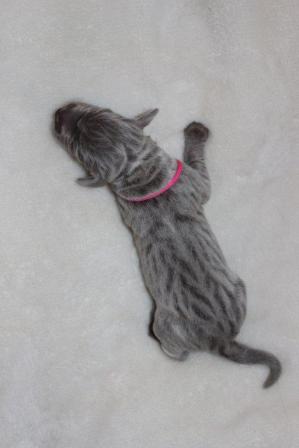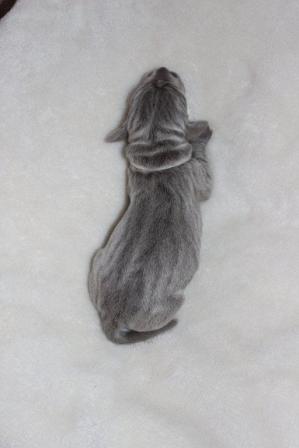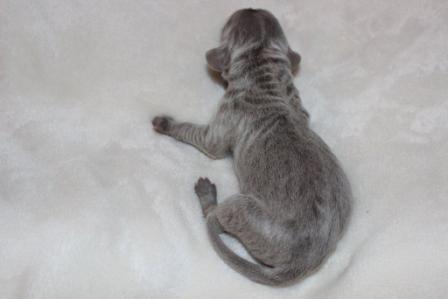 1st girl born 7:37 pm 15 1/2 oz------2nd girl born 10:47 pm 14 1/4 oz------3rd boy born 12:05 am 1 lb 1 1/2 oz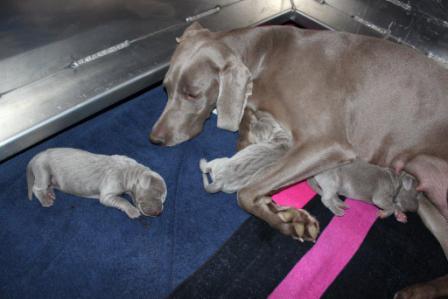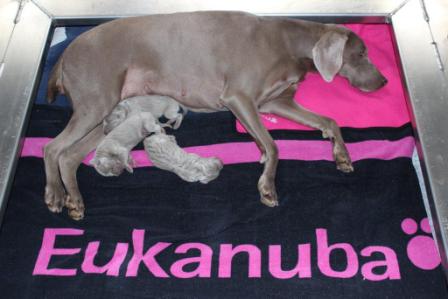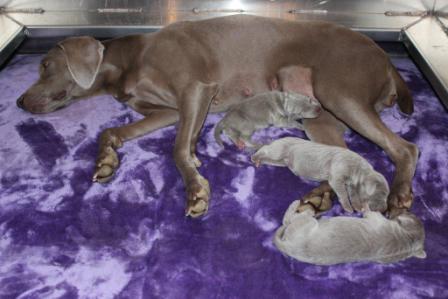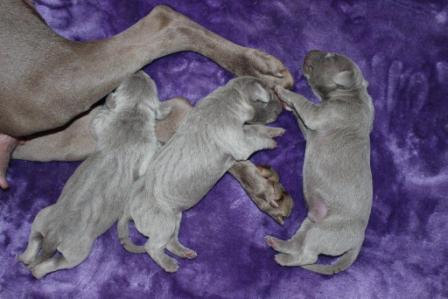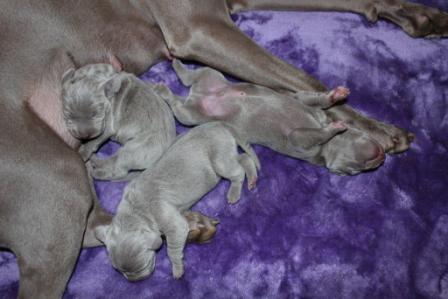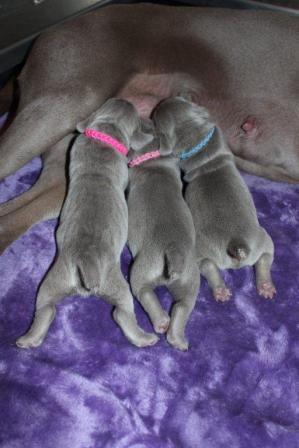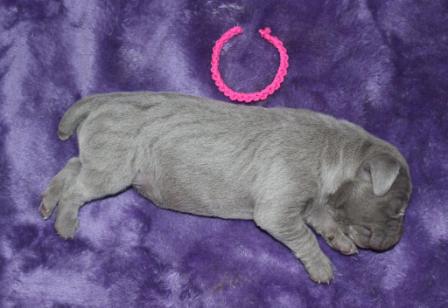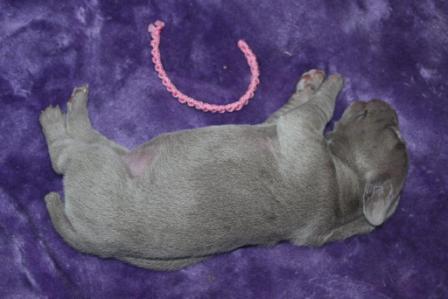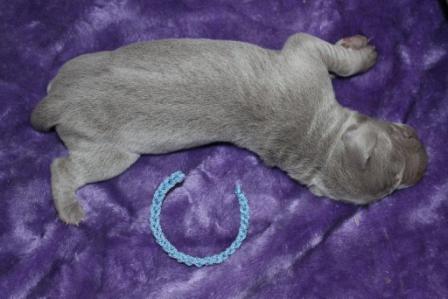 ___________________________________________________________________________________________________________________________________________
Hannah x True
3 Boys & 3 Girls
Born Nov. 5, 2012
New Families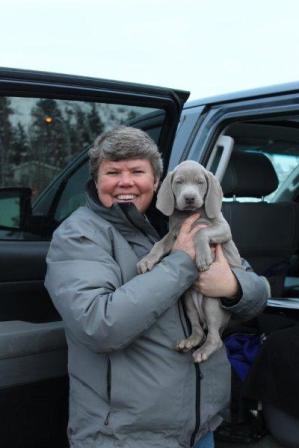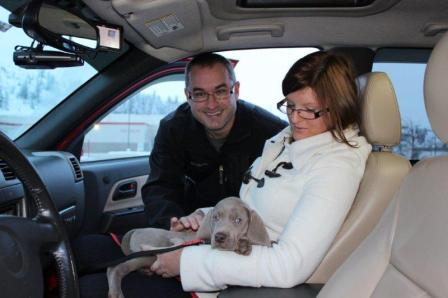 Rayne aka. White girl has found her new home in Kelowna with Lori and Bella aka. Red girl has found her new home in Langley with Jason and Shantelle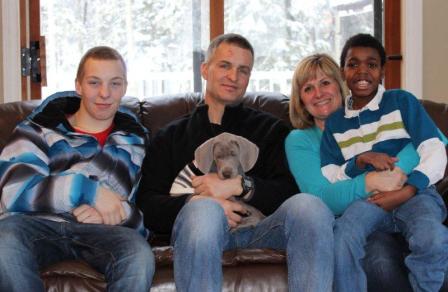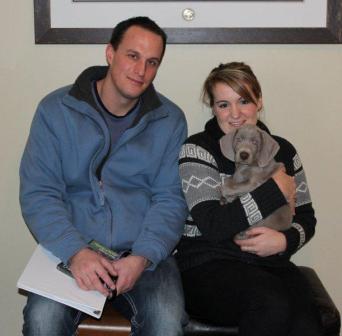 Oddie aka. Silver boy has found his new home in P.G. with the Lecher family and Maya aka. Pink girl has found her new home in P.G. with Amanda and Craig
Storm aka. Bronze boy will be travelling to his new home in Alliston, Ontario with the Teeple family
Icon aka. Gold boy is staying on at Target Weimaraners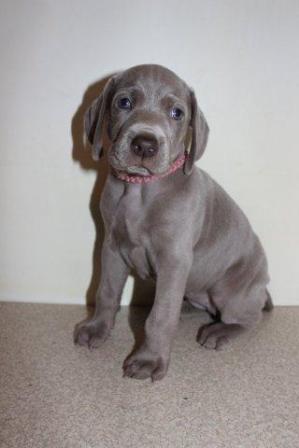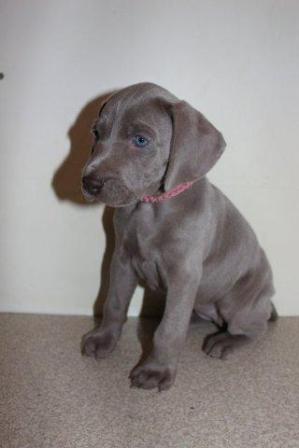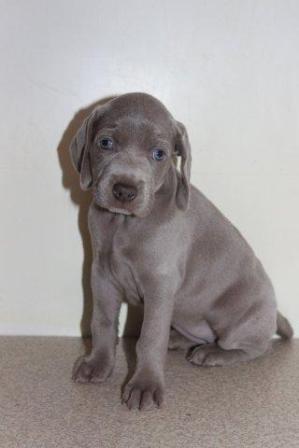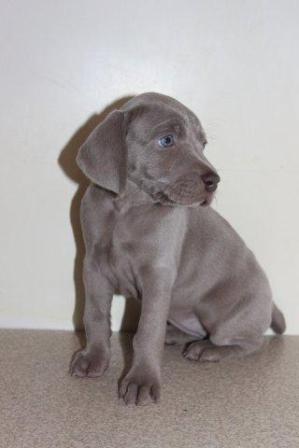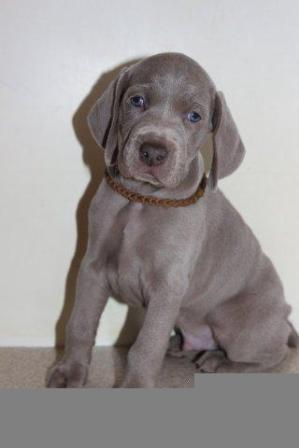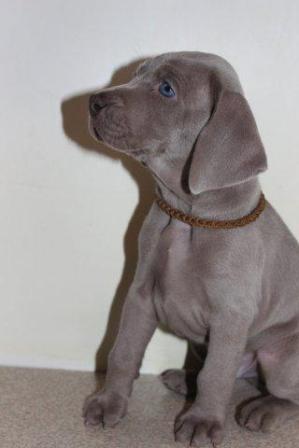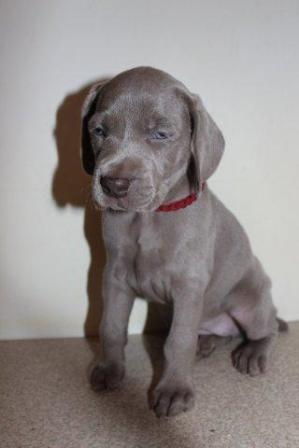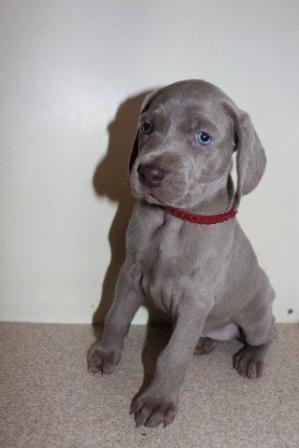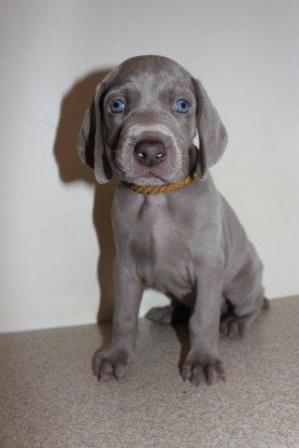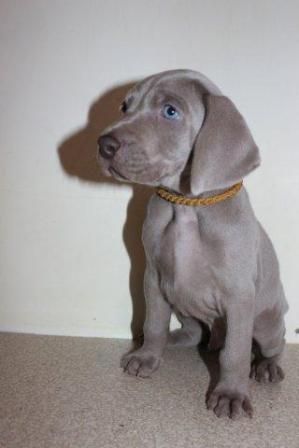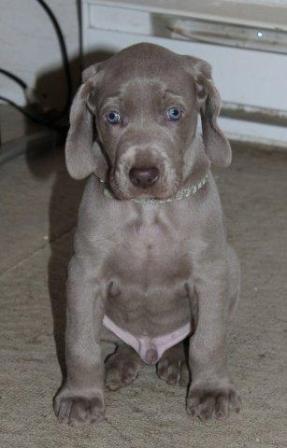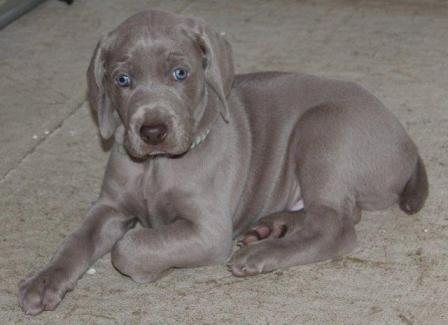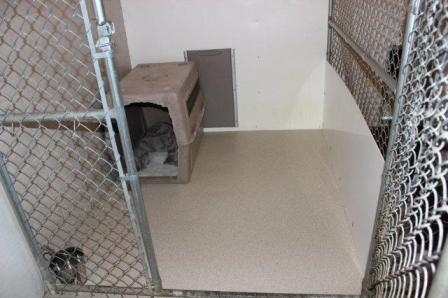 CRATE TRAINING BEGINS IN THE PUPPY NURSERY
TAKEN DEC. 14 2012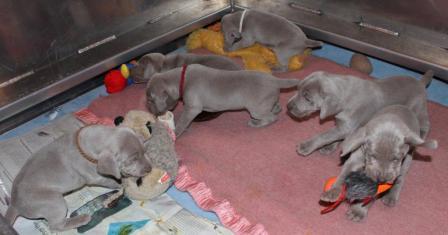 Taken Dec. 1st PUPPY PLAY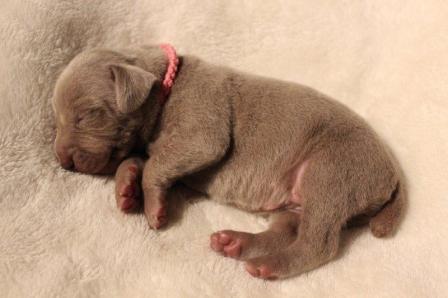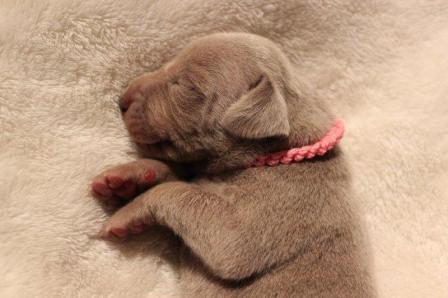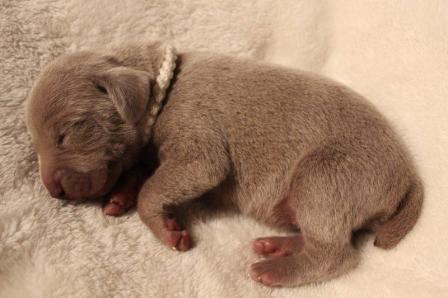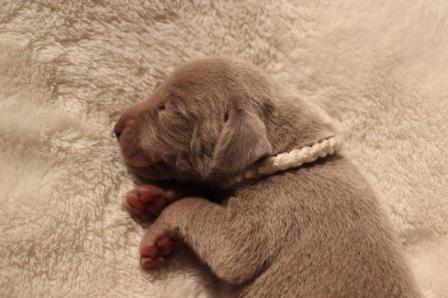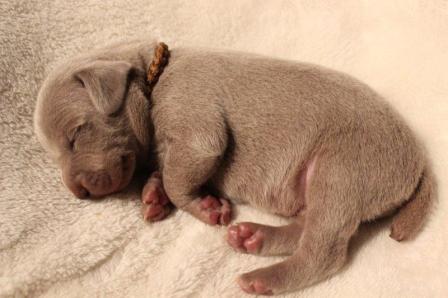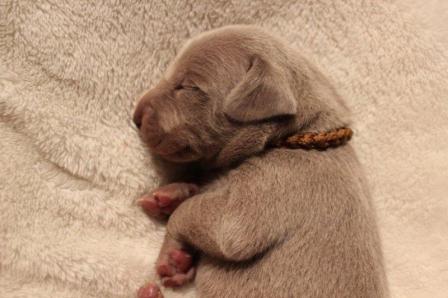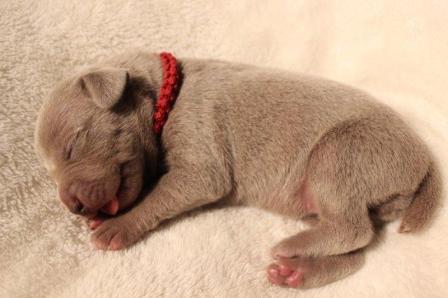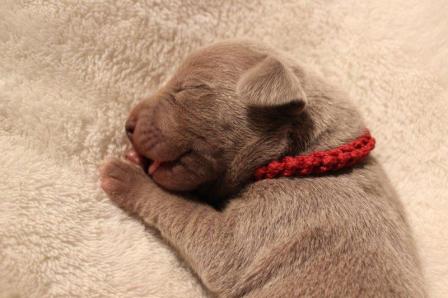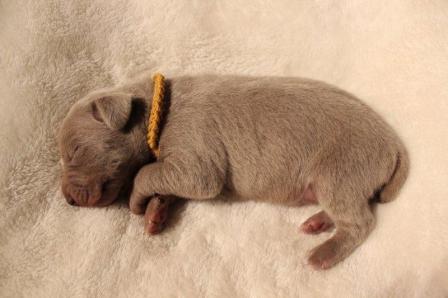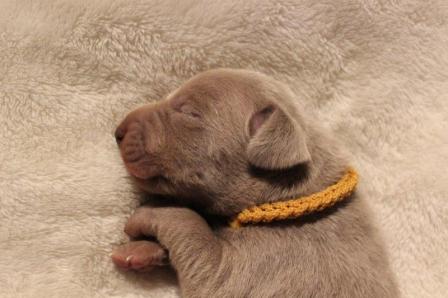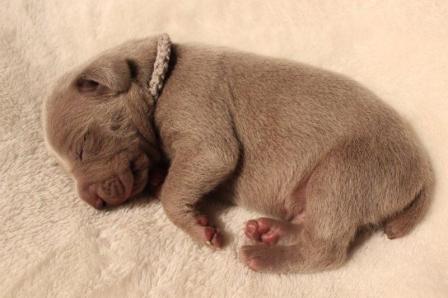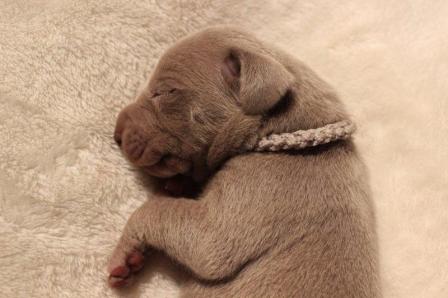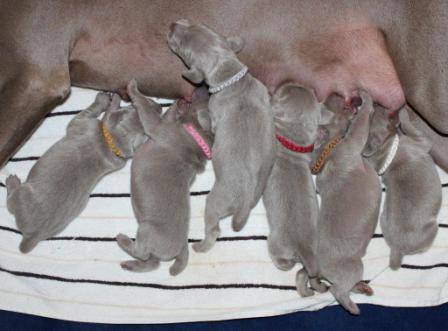 TAKEN NOV. 13, 2012 8 days old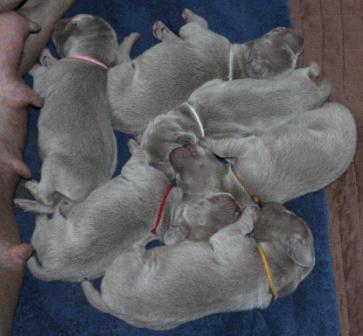 Taken Nov. 9 4 Days Old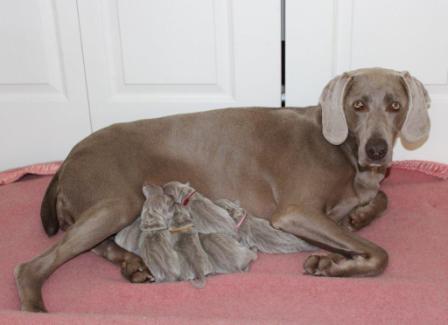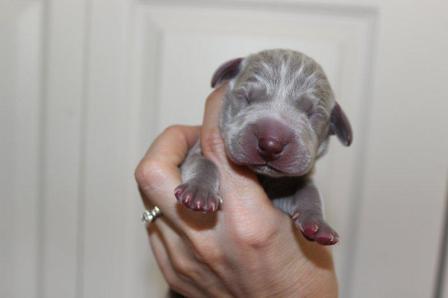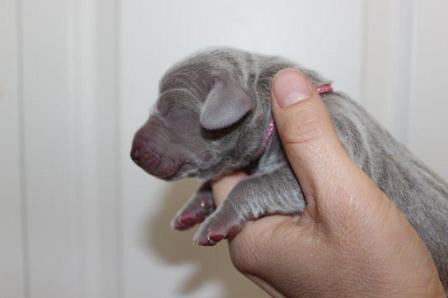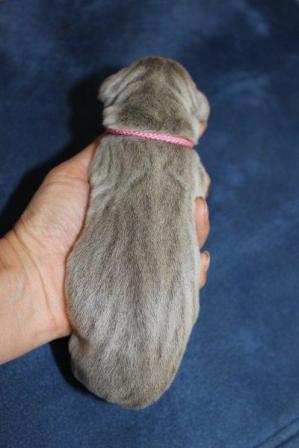 1st puppy is Pink Girl arriving at 1:08 am weighing 14 1/2 oz.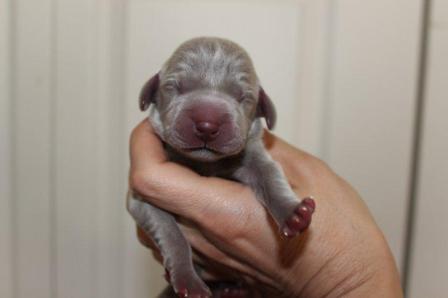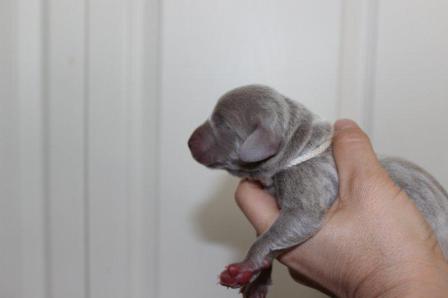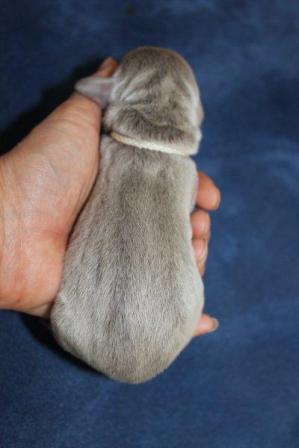 2nd puppy is White Girl arriving at 2:58 am weighing 9 3/4 oz.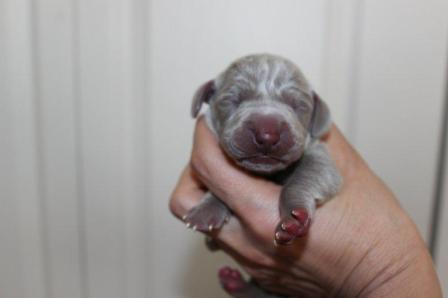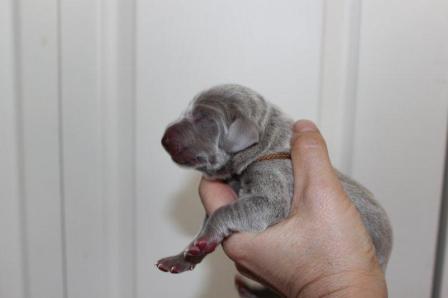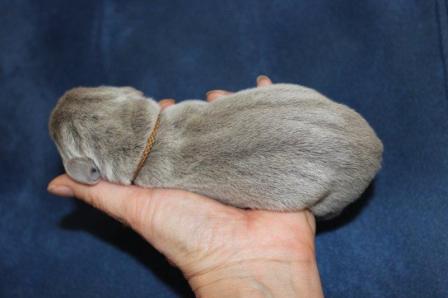 3rd puppy is Bronze Boy arriving at 3:24 am weighing 11 3/4 oz.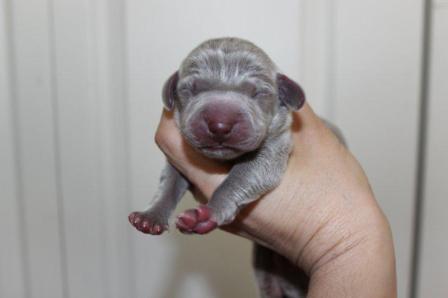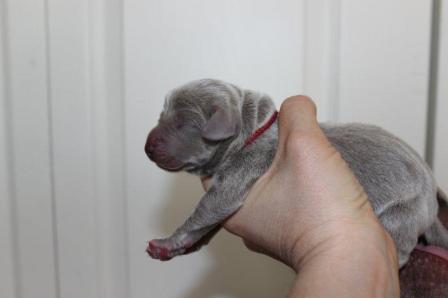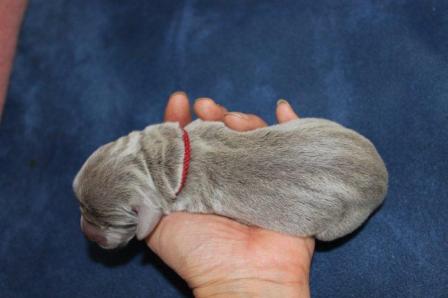 4th puppy is Red Girl arriving at 3:38 am weighing 11 oz.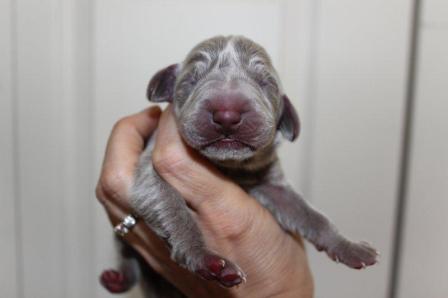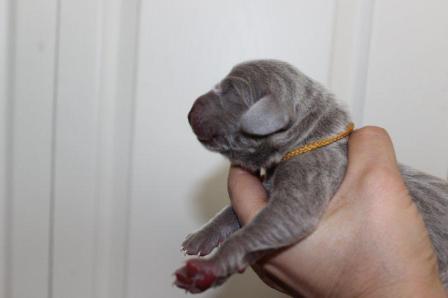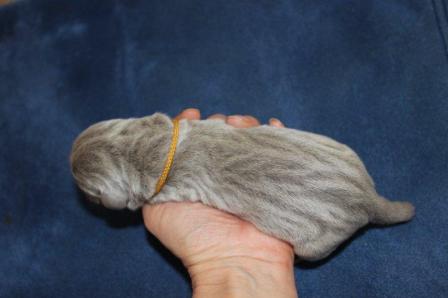 5th puppy is Gold Boy arriving at 5:22 am weighing 13 1/2 oz.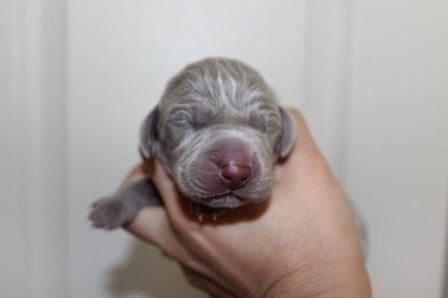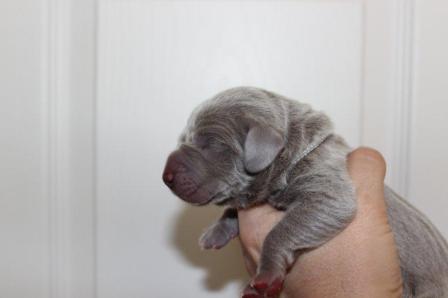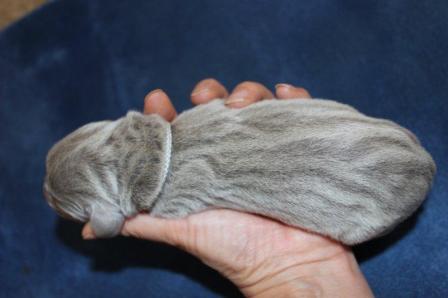 6th puppy is Silver Boy arriving at 6:42 am weighing 14 1/4 oz.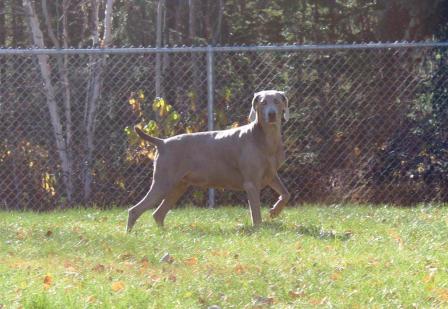 Hannah x Cervelo
3 Boys & 3 Girls
Born Feb. 27, 2011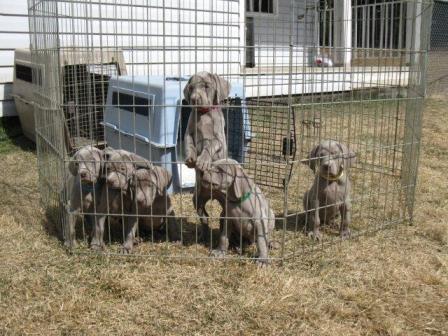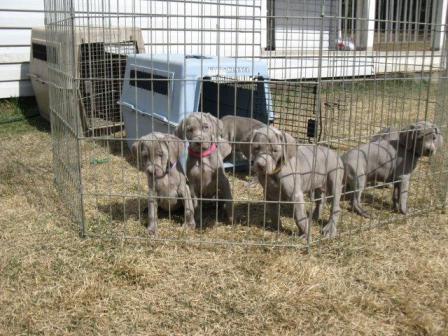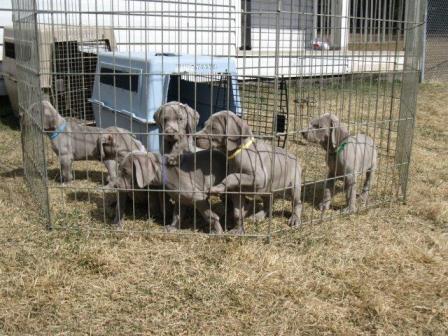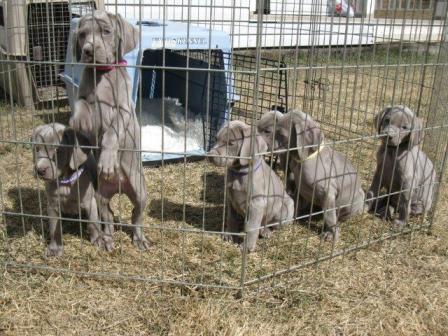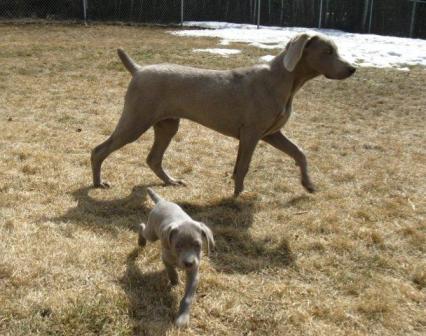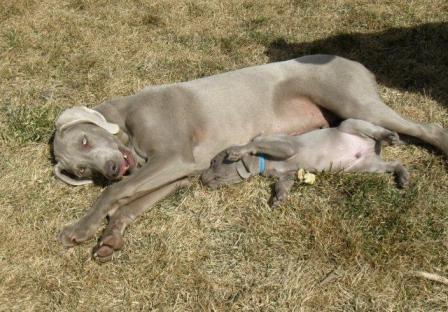 Puppies had their first adventure outside today. The weather was finally nice enough.
April 12 2011.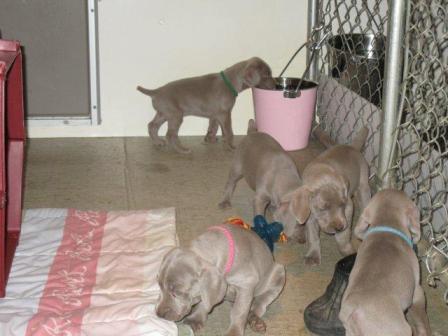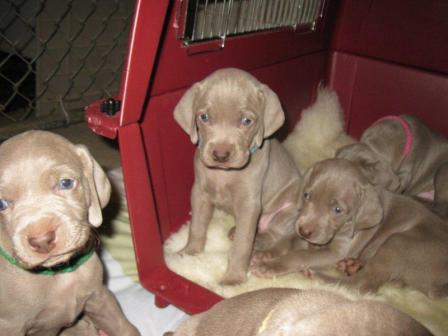 Puppies have outgrown the whelping box and are enjoying there new space in the kennel with room to romp as well crate training begins as a pack.
April 1st 2011.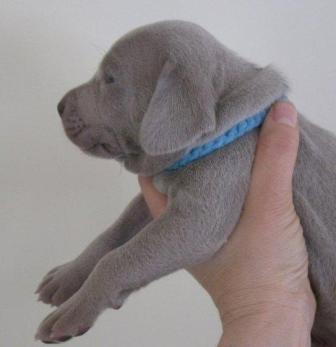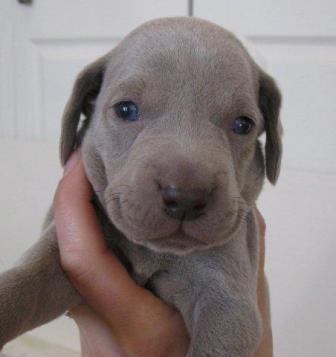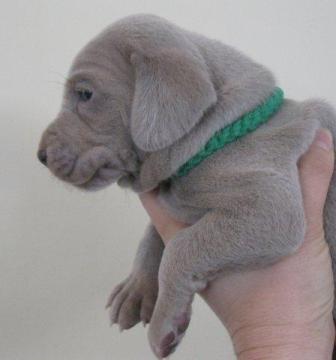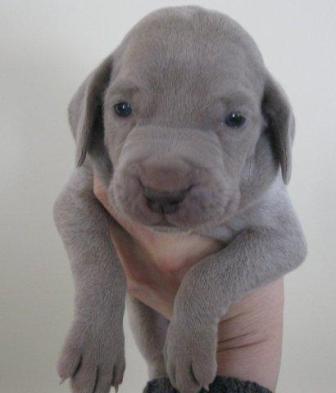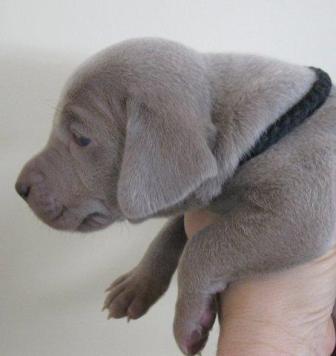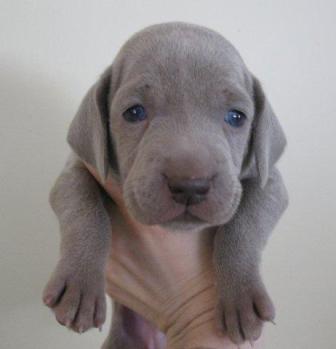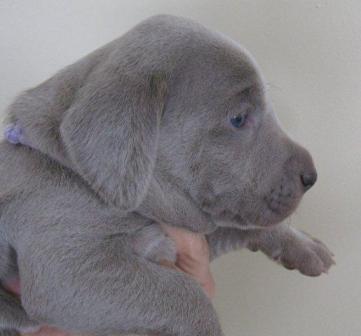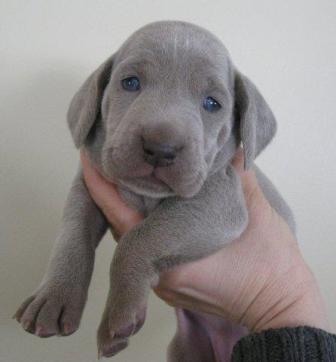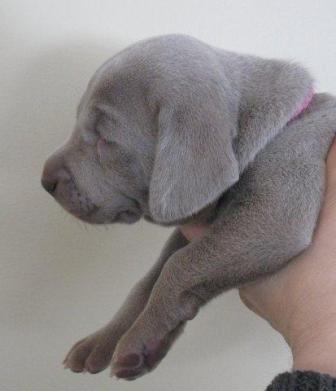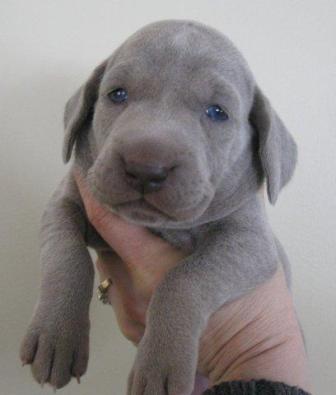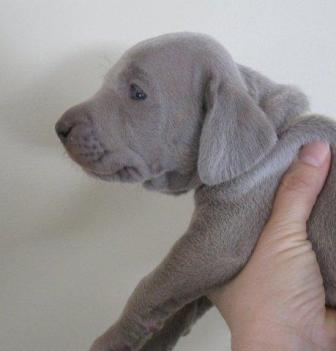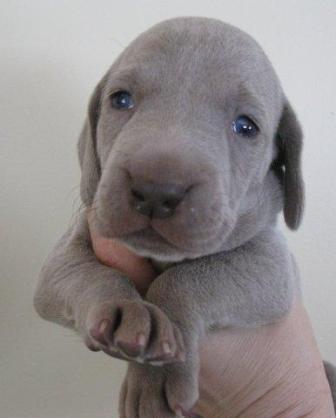 3 Week Head Shots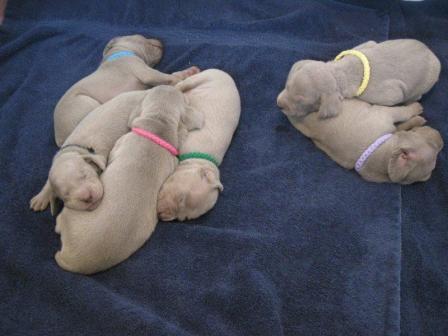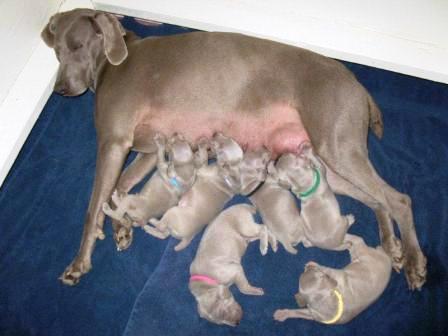 16 days old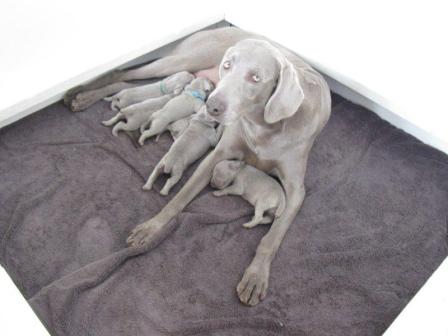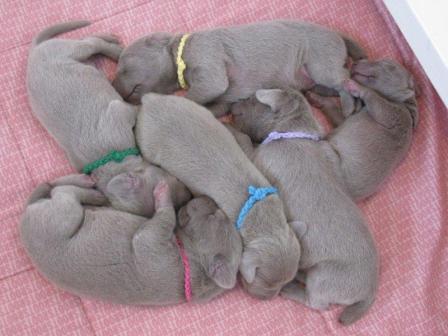 Such a good mom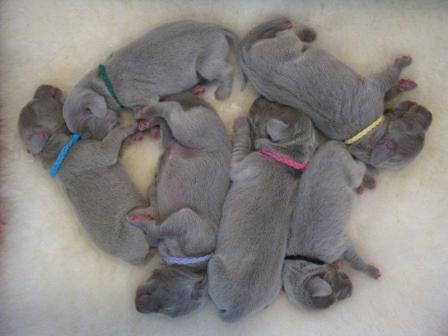 DAY 3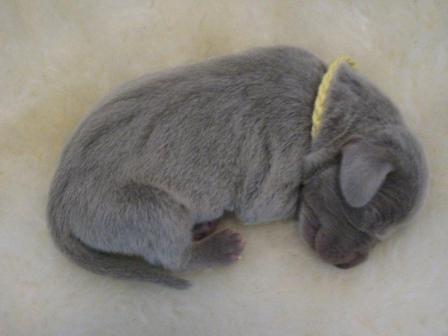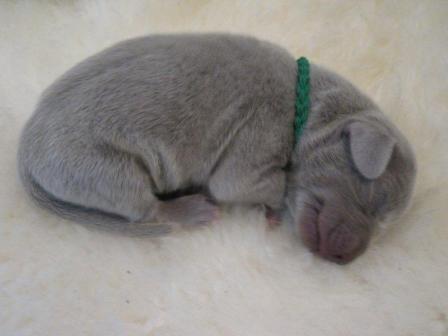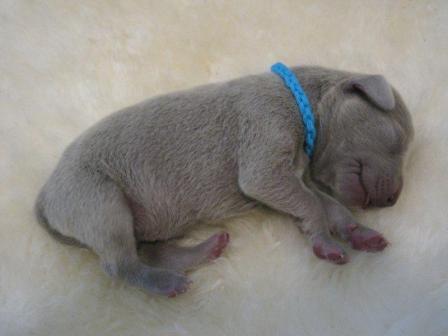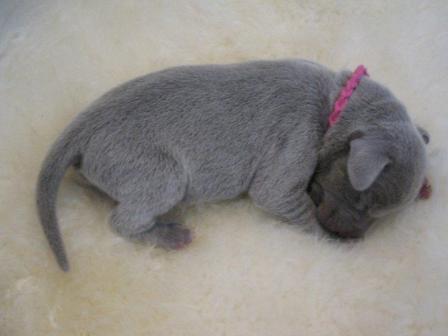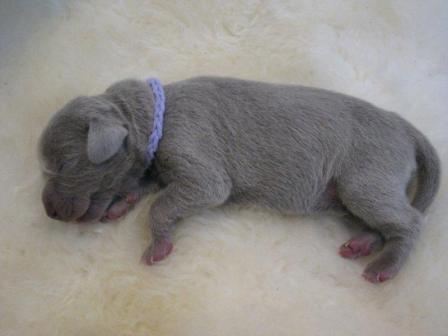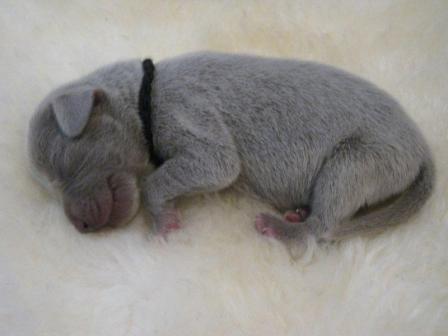 Hannah was bred between Xmas 2010 and the New Year.
PUPPIES ARE DUE FEBRUARY 27 2011.
Hannah is the #2 Female Weimaraner in Canada for 2010 and was bred to Cervelo the #1 Male Weimaraner in Canada for 2010.
Puppies will be ready to go to new homes the end of April.
A $300.00 deposit will be required to reserve a puppy from this litter.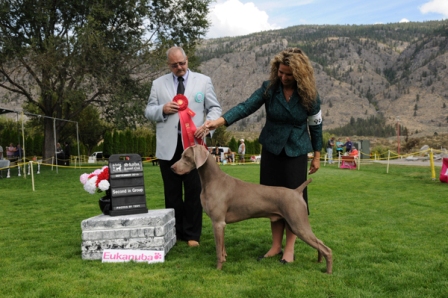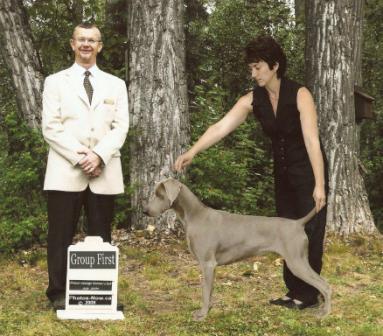 AM GCH/CAN GCH/INTL CH. ROSEWIN ANSON'S CERVELO AM/CAN CH. TARGET'S TROPICAL STORM HANNAH
OFA EXCELLENT OFA GOOD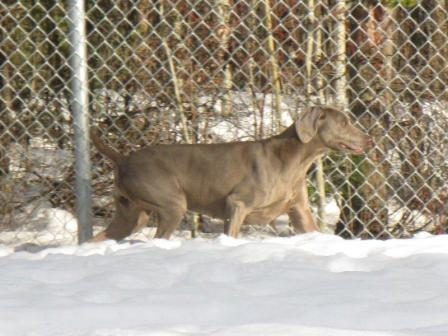 HANNAH DAY 40 WITH 23 MORE DAYS TO GO

This being Hannah's first litter. Signs at this point are very subtle with her rib cage starting to expand as well as her abdomen.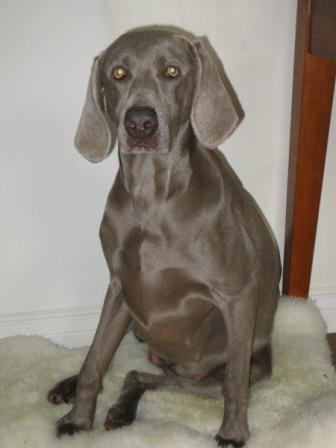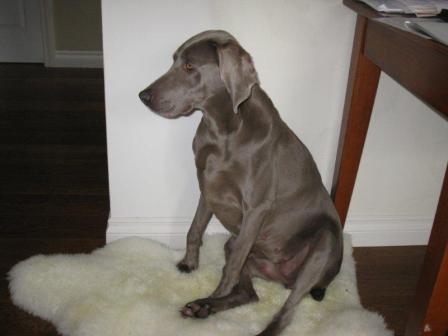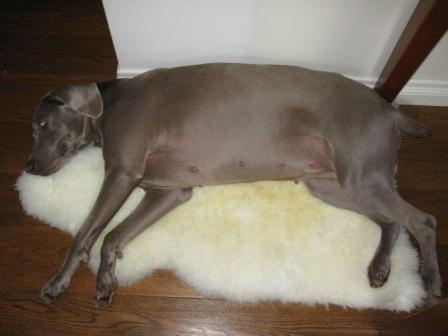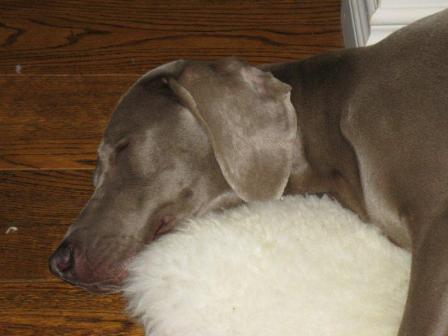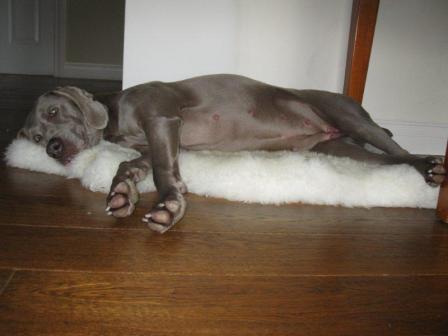 HANNAH DAY 47 WITH 16 MORE DAYS TO GO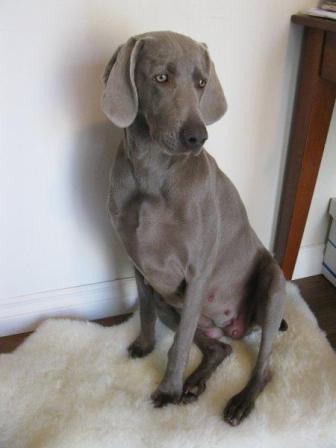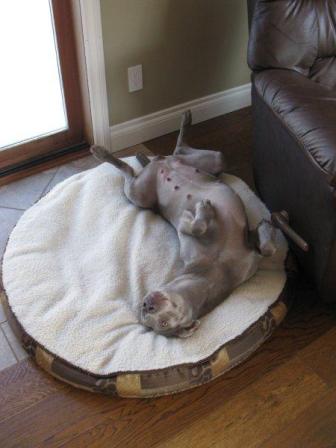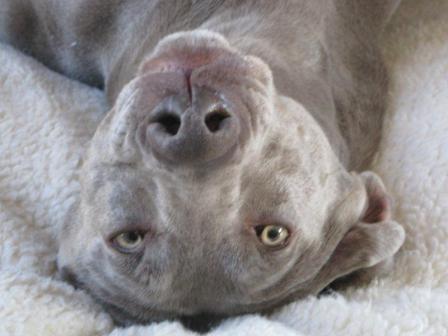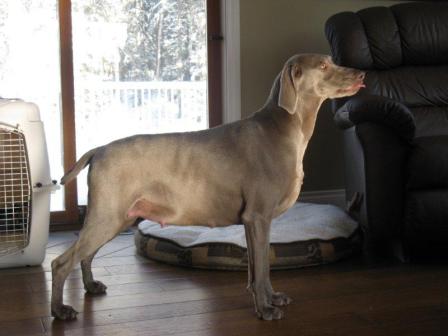 HANNAH DAY 54 WITH 9 DAYS TO GO WITH MILK STARTING TO COME IN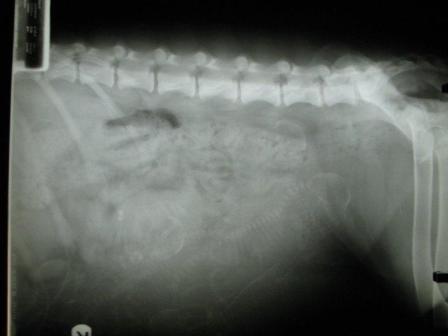 X-RAY OF HANNAH AT 59 DAYS (CAN YOU COUNT HOW MANY?)